"Launching a new website is like opening a new physical business, in the end you have to do things to attract people." "Don't wait for Google to do the work for you, because maybe it won't."
I am Francisco Salvetti, an SEO specialist based in Eugene, Oregon. I have worked as a freelance SEO and content manager for over 10 years, both in English and Spanish languages for Latin American and US markets.
SEO today is different from how it was just 5 or 6 years ago. Google has grown a lot to make things happen differently. Now more than ever, original content is king and any in-depth SEO plan must include content creation at its forefront.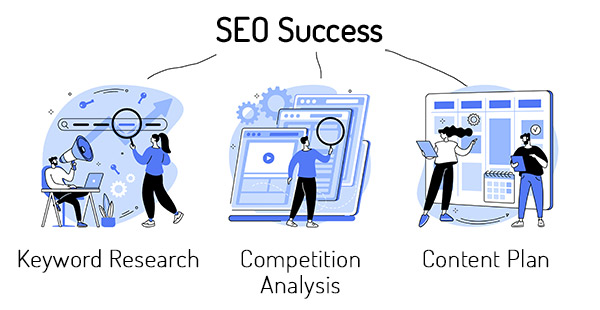 Developing a website, or even better, a brand from the start with SEO in mind is the best course of action for any online business. I specialize on market research for long-term organic growth, always using white-hat techniques.
Having a fast-loading website in both mobile and desktop is a priority. I work in accordance with the latest technologies and an emphasis in mobile-first user experience.
Websites without Wordpress
Have you noticed? This site is not made with Wordpress, that's why it loads so fast. Try it out! 40% of people abandon a website that takes more than 3 seconds to load. The loading speed is a determining factor in the abandonment rate of a website.
40% of people abandon a website that takes more than 3 seconds to load.
Pageload time is a SEO ranking factor and it's more important than ever. Wordpress sites are bloated and rely on outdated technologies and languages. Modern-day websites are static and run on technologies like Jekyll, Gatsby, Next.js or plain HTML5.
Ready to start?
Do you have any questions? I will always be happy to chat about growing your business using the latest sales and marketing strategies. Click here to get in touch.